I believe that life and art should be spontaneous and bright! Growing up in the Northwest, I came to appreciate the ambiance of nature and it's surroundings. On a cloudy Seattle day, I see the colorful beauty that inspires me to create.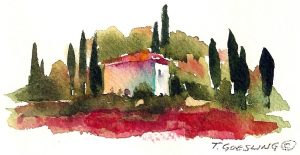 My paintings are memoirs of my world travels from Italian Vistas to Parisian city scenes.
After college, I traveled around the world with my photographer mother. I synergize my love for traveling the world with my passion for painting by co-founding Make Every Day A Painting Workshops, LLC. As a workshop instructor, I endeavor to inspire my students to see with an artist eye and paint with their own creative voice. I can't think of a better life, travelling the world and being inspired to paint. I am privileged to lead an artist life, while balancing my creative journey, raising four daughters with my supportive musical husband. Vibrant pigments harmoniously meshed with strong design principles, enables me to create innovative, artistic works that "shout out" with dramatic values and luminescent light.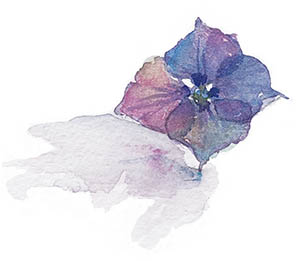 I experiment with water-media to enhance my designs. I may add accents of gouache, handmade stamps or intricate collage in my work. You may walk by my paintings just to discover that there is something whimsical hidden within.
Commissioned paintings are often customized with uniquely subtle and meaningful touches, for example, the street name may contain the clients last name or perhaps the figures at the favorite European café, resemble my clients own family or friends.
My workspace.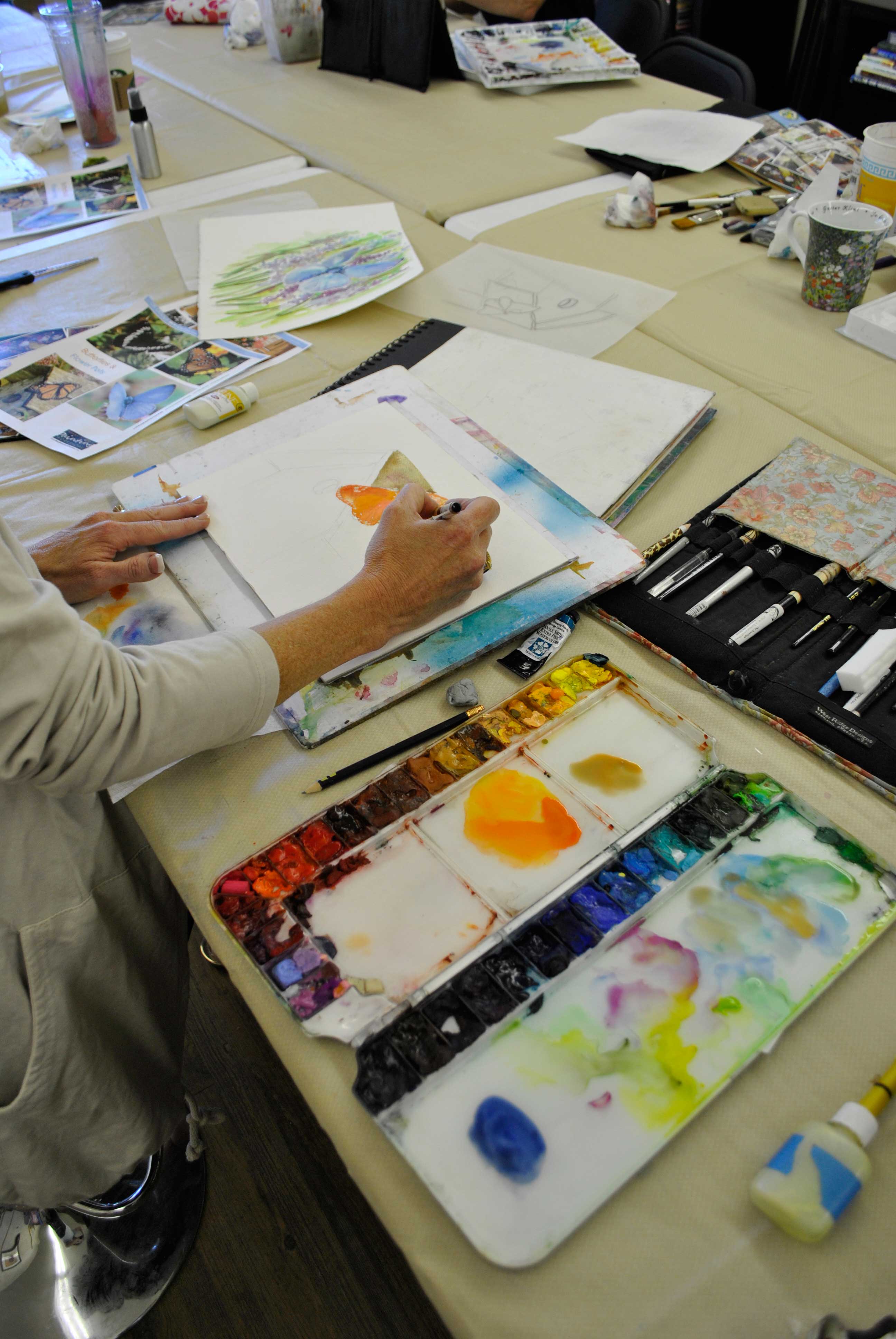 I teach painting workshops in U.S., Washington and in Europe.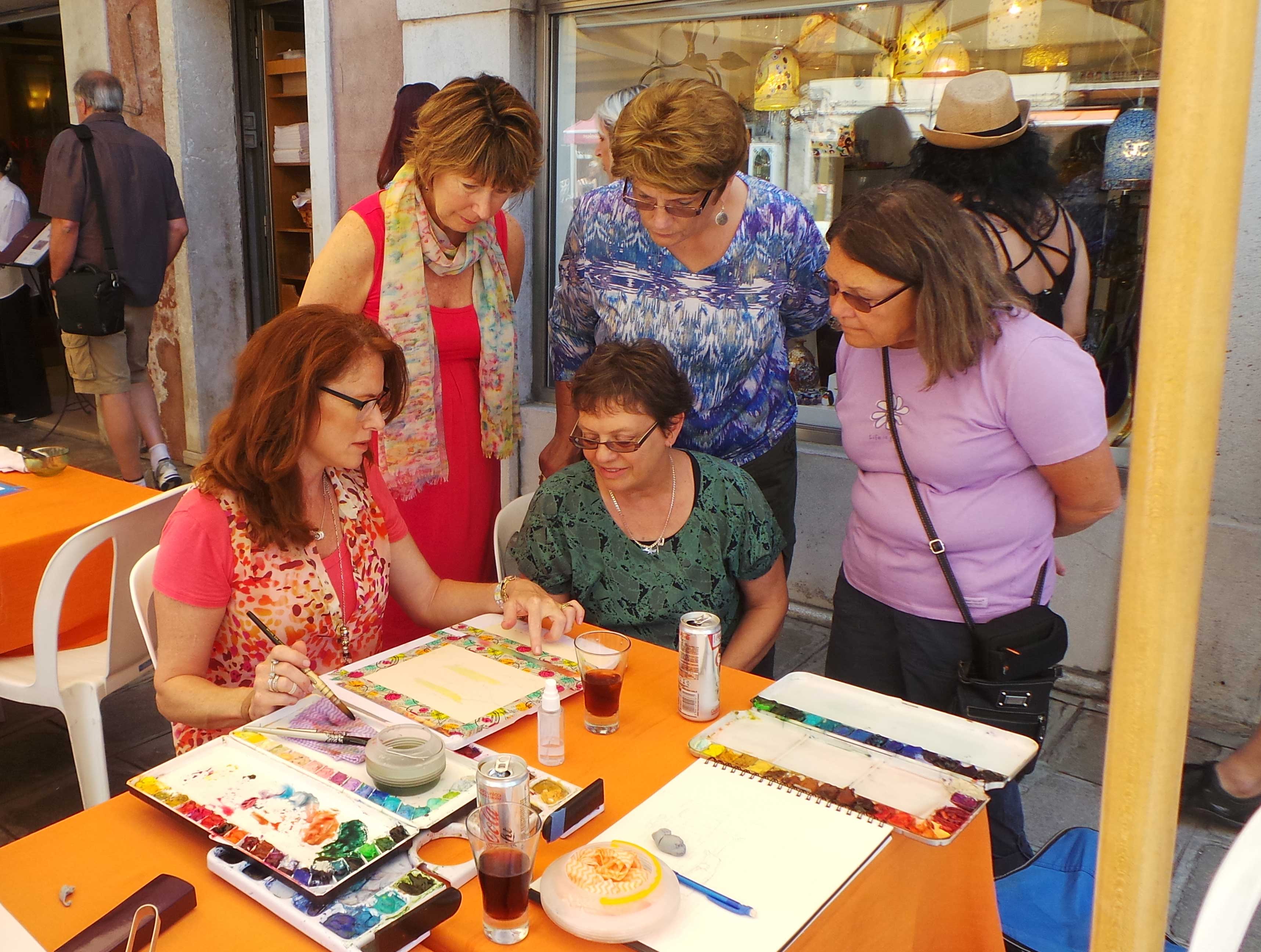 I also co-own a business 'Make Everyday a Painting' with my business partner Cindy where we travel abroad teaching painting workshops in Europe.