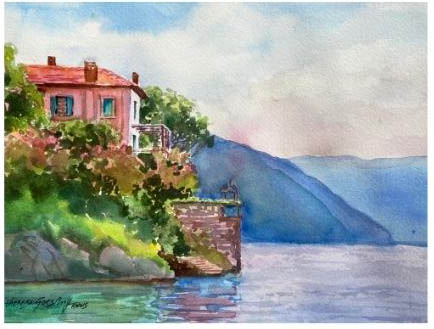 "LIVE" Online Workshop: Colorful Lake Como
with Theresa Goesling
Dates: November 5 & 6 10m – 1pm PDT
Level: High Beginner and Intermediate
A V.I.E.W. Workshop
Join Theresa and create colorful ambiance in your watercolors. You will "paint along" as Theresa demonstrates, step-by-step the enchanting scenes from her travels to Lake Como, Italy. Learn to mix glowing natural greens of the shrubbery leading to the lake. We will travel back to the lake for day two and learn to paint a close-up villa scene.
---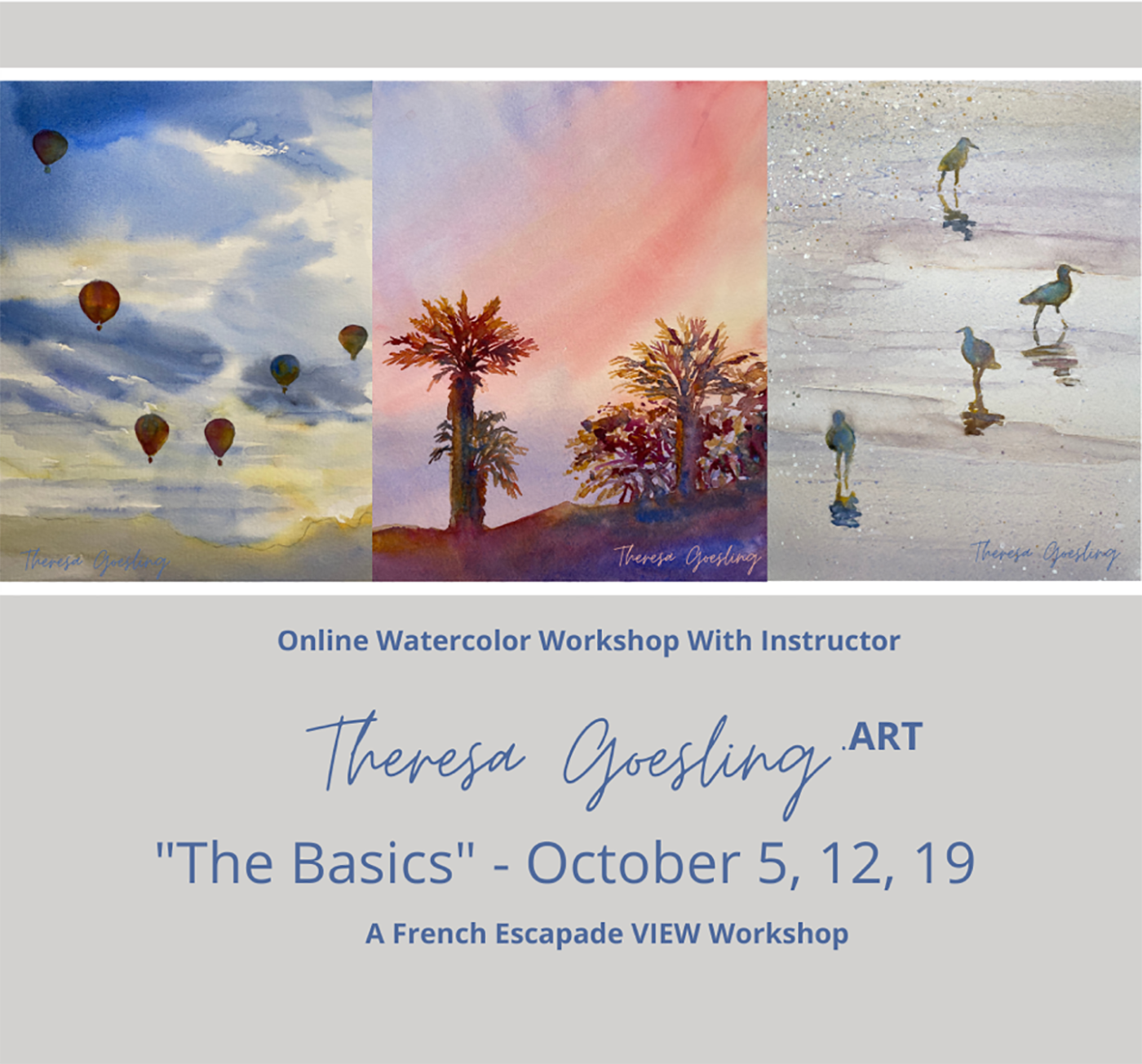 A V.I.E.W. Workshop: Techniques with Theresa
A Continuation of the Watercolor 101 Course, Review of Techniques
Dates: Mondays, October 5, 12 & 19
Level: Intermediate to Advanced Beginner – Max 16 participants
This class is open to an artist who just begun their watercolor journey or just wants a refresher course. This class for the intermediate beginners to intermediate watercolorists and for those who have taken Theresa's Watercolor 101 Course. Each week we will build on the fundamentals taught in the previous class and I will be giving some optional homework assignments that will help you practice what we learned that week. As a BONUS each week, you will receive the "LIVE" taping of the workshop and a PDF Lesson Packet.