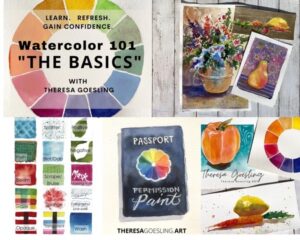 NEW! Watercolor 101 "The Basics"
with Theresa Goesling
Dates: September 7 & 14 & 21 & 21 9am – 11am PDT
Level: Beginner and High Beginner
A V.I.E.W. Workshop
Are you new to watercolor painting? Do you just need a refresher course? Do you just want to build on your own skills? This 4-session course is just for you! Theresa's hands-on approach to learning will elevate your knowledge of watercolor painting, so that you will feel more at ease with the painting process. Learn why artist quality paints, paper & the right brush will help you achieve awesome results from the get go. Each week we will build on the fundamentals taught in class and I will be giving optional homework assignments that will help you practice what we learned that week.
---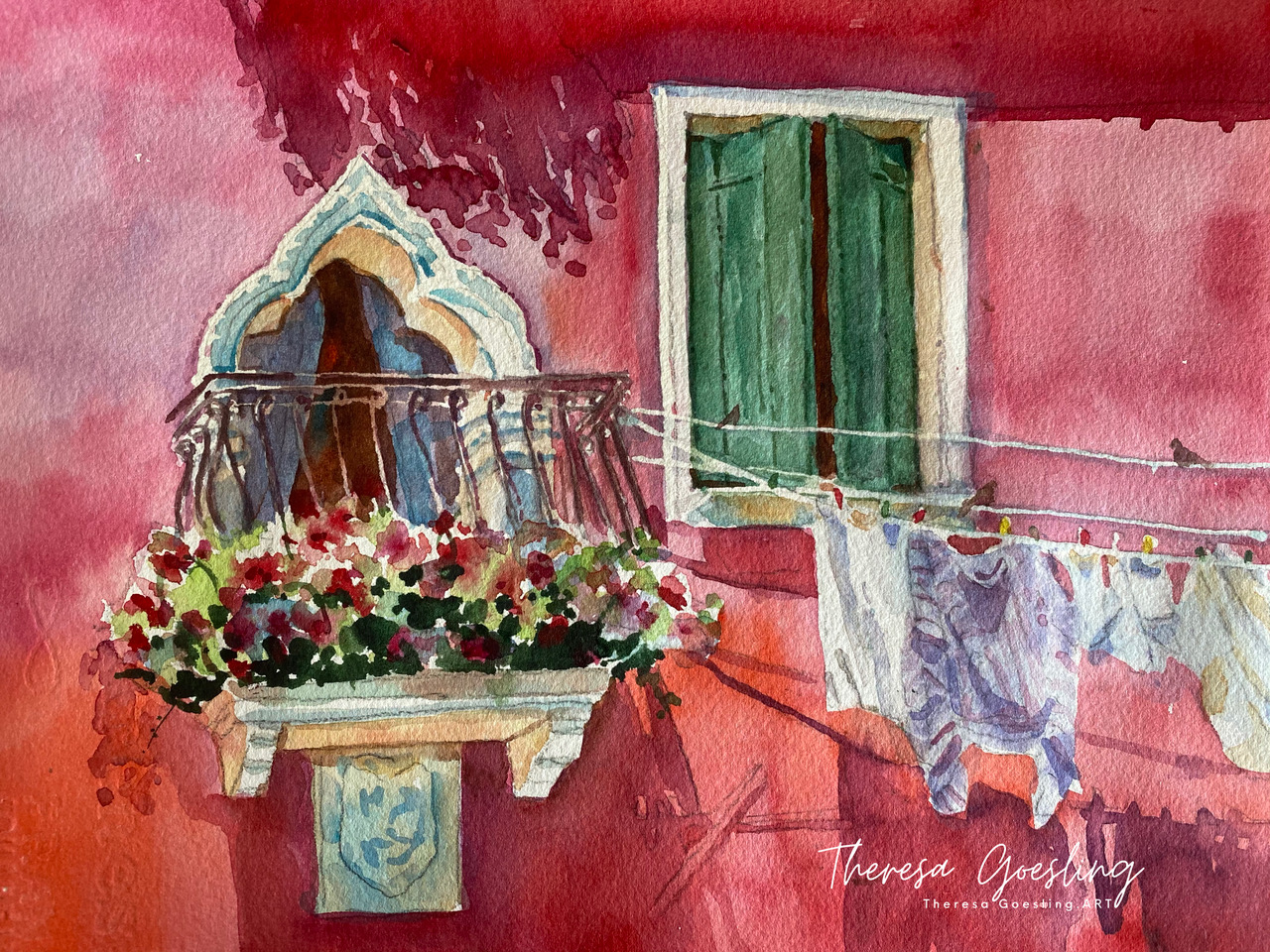 A V.I.E.W. Workshop: Venice Boast & Flowers
Paint along from your home studio, colorful scenes from Venice and Burano, Italy.
with Theresa Goesling
Dates: August 12 & 13
Level: High Beginner and Intermediate- Max 16 participants
Sign up for one or both sessions. As you follow along step-by-step, you will create a finished painting in each session. Both workshops are for intermediate to more advanced painters.
Day one: You will be painting a sunlit Italian terrace scene with flowing laundry in watercolor. Explore how to create transparent shadows on a brightly colored Burano wall with mixed and mingled red and purple washes.
Day two: Travel to Venice for the day and learn Theresa's glowing watercolor painting style. Discover how Theresa builds a painting from her many travel photographs. She will step you through designing an eye pleasing composition to executing a finished painting in watercolor. Theresa will also touch on how she paints her calm still water reflections.